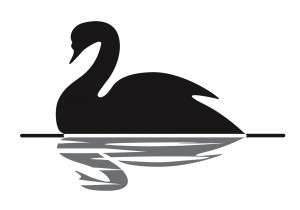 Sixty-six years ago on January 27, 1945, Auschwitz was liberated by Soviet Red Army troops. Today this day is remembered around the world as International Holocaust Remembrance Day. During WWII more than a million Jews and many others were exterminated at that concentration camp run by the Nazi SS under the command of Reichsführer Heinrich Himmler, one of the German dictator Adolf Hitler's chief executioners.
To seek to really understand what went on at Auschwitz is to desire an insight into the evil twisted minds of the tarnished, fallen spirits and their morally corrupt human stooges of that time who together ruled in Nazi-occupied Europe during WWII.
Today, many modern secular people and even the supposed religious ones have a hard time coming to grips with the idea that humanity has long had a very real, tenacious spiritual enemy. This Adversary, this Satan, and his companions in darkness have always delighted in sowing misery, suffering and death  from generation to generation.
For Satan creating Auschwitz for Jewish extermination was just his perverted idea of fun, a sort of final solution theme park.
Don't believe it? Well, notice what Jesus of Nazareth said about the source of motivation of those individuals who would eventually crucify him:
For you are the children of your father the devil, and you love to do the evil things he does. He was a murderer from the beginning. He has always hated the truth, because there is no truth in him. When he lies, it is consistent with his character; for he is a liar and the father of lies (John 8:44 New Living Translation).
The Nazis were some of the biggest liars, deceivers, and murderers in history. But, of course, they weren't the only ones. All of humanity's oppressors have drawn the inspiration to do what they've done from the same well of malevolence.
But there is another part to this tragedy. Why did so many German Jews just hang around in Germany after Adolf Hitler rose to power during the early 1930s? Didn't they believe what Hitler wrote in his book Mein Kampf? Didn't they believe what their eyes told them as the Nazi storm troopers marched through their streets, harassing them, beating them up, throwing rocks through their windows, burning books? Why didn't they catch on as the Nazis passed increasingly discriminatory, oppressive laws against them?
Of the 550,000 Jews living in Germany in 1930, some 100,000 fled from Adolf Hitler's Reich by 1935. But 450,000,  stayed. They thought the dictator's bark would be worse than his bite. Life was good. They were comfortable, and materialistically well off. They considered that there had long been anti-Semitic attitudes, and occasionally unpleasant incidents. Things probably wouldn't get much worse, they thought.
Most German Jews in the early 1930s suffered from a normalcy bias. They didn't understand that history is littered with Black Swans, those unexpected events that can't be planned for or otherwise rationally anticipated. The European Jews of 80 years ago couldn't believe their world would collapse into a horrific deadly nightmare. They couldn't imagine that the civilized, cultured German nation would carry out a ruthless, systematic campaign of extermination against them—even to the point of rendering their body fat into soap and using their skins for lampshades!
Those doomed Jews thought tomorrow would be like yesterday and that life would continue to be more or less normal as it had been. They had a normalcy bias. By the time they perceived that they were mistaken, it was too late for most to escape their rendez-vous with Auschwitz's ovens.
We are experiencing another Black Swan moment unfolding before our eyes right now. Seething change is sweeping the Islamic Middle East. You can bet that right now Satan is concentrating his attention on fanning the flames of resentment, hatred, and the spirit of murder in Egypt and everywhere else throughout that region where the religion of Mohammed dominates.
Ordinary, long-suffering Egyptians are tired of the corrupt, venial, authoritarian government of Hosni Mubarak. They want reform and change. But they have no apparent leaders and no plan on how to actually accomplish their frustrated desires for a better life. Wishful-thinking accompanied by spiritual blindness renders an individual or a whole nation like 1930s Germany a prey to clever manipulators.
18Where there is no vision [no redemptive revelation of Jesus Christ], the people perish; but he who keeps the law [of God, which includes that of man]–blessed (happy, fortunate, and enviable) is he (Proverbs 29:18, Amplified Bible).
The Egyptians are going to be misled, deceived, and used by Satan just like the hard-pressed, desperate German people were in the 1930s by those agents of darkness who promised them jobs and prosperity through the manufacture of weapons of warfare and the building of public works, like the death camps at Auschwitz. But the end for the Germans, the Jews, and practically everyone else in Europe was not good, but evil, disaster, and death on an unprecedented scale!