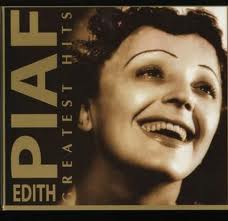 Today many in the Western world are uncomfortable or even hostile when it comes to any mention of God's name in any way but as an angry curse or as a mindless exclamatory expression (OMG). The latest example of this comes from Canada.
As part of the preparations for an end of year student concert at an elementary school near Sorel-Tracy, Que., a town near Montreal, the music teacher was planning on having his students sing the classic "Hymne à l'amour," (Ode to Love), which was first performed by the late iconic French singer Edith Piaf in 1949. But the Saint-Gabriel-Lalemant School teacher decided to censor the last line of the song, "God reunites those who love" because he didn't want to answer any questions the students might have about God. The local school board say the censorship was the personal decision of the teacher and was not ordered by the school or district policy.
What an offensive, politically incorrect idea that God will reunite those who love! How far has our culture degenerated that we can no longer bear to have the children sing about the author of love? As the apostle John taught:
He who does not love does not know God, for God is love (1 John 4:8 New King James Version).
Our society seems extraordinarily eager to promote media themes talking about sexual lust, selfishness, violence, and such like. But to recall God's loving kindness has become controversial among elementary school teachers? We are heading for big, big trouble. What a people sows, they will also reap.