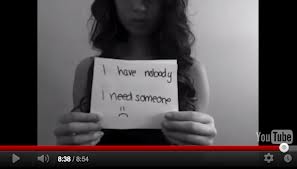 One week ago an almost 16-year-old Amanda Todd committed suicide in a Vancouver, B.C. suburb and Canada has been talking about it ever since. Amanda killed herself about one month after she had posted a YouTube video detailing the torment she had received online and in person for several years from her adolescent peers.
The B.C. premier, Christie Clark, has spoken out about this. The members of the federal parliament in Ottawa have debated what should be done about bullying on the house floor. The media is full of opinion pieces, reporting, and letters to the editor about the Amanda Todd trajedy.
Perhaps the most shocking thing about this whole incident is the behaviour of far too many people who in the immediate aftermath of her suicide posted vile comments and inappropriate images on the Amanda Todd memorial Facebook page and elsewhere on social media.
How can some contemporary human beings sink so low in pursuit of the perceived gains that come from bullying others? And why didn't Amanda's peers step in to help her rather than pile on to hurt her over that last few years?
Social psychologist and assistant professor of criminology at Simon Fraser University Brenda Morrison asserts that the Amanda Todd suicide is just another piece of evidence making the case that Canada has "raised a generation of passive bystanders," (Misty Harris, "Bullying backlash," Times Colonist, Oct. 14, 2012).
Professor Mossison's point is that if Todd's peers in school—who now mostly say on social media that they "cared about Amanda"—if they really did care, then why didn't they actually stand up and do something in solidarity to help the poor girl deal with the bullying? The fact is that there is a real culture of fear to be found in far too many of Canada's schools. It is a fear of peer-to-peer bullying that inflicts its pain in cyberspace and in the real world by both words and deeds.
Far too many students in our schools treat their classmates with nastiness and cruelty. They lack heart. They lack basic spiritual understanding on how to ethically treat other humans. They lack love. If one cares about another person that means standing shoulder to shoulder with the bullied and being willing to be unpopular, too. It means being willing to pay the price to do what's right in spite of the consequences of being pushed out of a status-craving, extreme peer-oriented, "cool" crowd.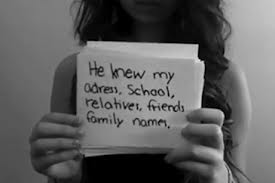 Most of today's school population rarely attends any sort of Christian church. They won't even darken the doors of one of those theologically liberal churches that are obsessed with political correctness in their own peculiar striving for worldly popularity. Consequently many of today's school-aged generation have never heard of, much less internalized, the most important biblical teachings about how you should treat other people. Prior generations knew about what is called the "golden rule." But there are serious gaps in the spiritual, Christian knowledge of the majority of the adolescents in school these days. So why should we be surprised at the amount of bullying going on? We can hardly expect young people to act like Christians when they aren't even superficially committed to its values like previous generations of Canadians.
In the wake of the Amanda Todd suicide I read in the newspaper one evolutionary biologist's opinion piece stating that bullying is in actuality a "normal" human behaviour. It's "normal" because it increases the bully's status/dominance within a group. According to this view, people bully because it gets desired results such as more opportunity to access desirable sexual partners in a group by eliminating competition.  Bullying is seen by evolutionary biologists as a means to the "survival of the fittest."  In its gross form this secular worldview would conclude that Amanda Todd wasn't adequately fit to bully back in order to secure her ranking within the group. So she was cast out and couldn't survive on her own. It just makes good evolutionary sense.
The divine narrative revealed through the Judeo-Christian Bible would agree with the biological evolutionists that bullying is indeed "normal" behaviour—but only for carnal, fleshly, sinful human beings. Such people, however "normal" they might be in the opinion of evolutionary biologists, are cut off from the life of God.
Why? Because they are naturally hostile to keeping the Holy Scriptures' two golden rules. And just what exactly are these golden rules? The most popularly remembered and cited golden rule is the one that Jesus of Nazareth gave during his famed Sermon on the Mount:
 Do to others whatever you would like them to do to you. This is the essence of all that is taught in the Law and the Prophets (Matthew 7:12 New Living Translation).
When Jesus gave that golden rule teaching it was at the beginning of his ministry. He wanted to give the public an easy to remember sound bite that neatly summarized the essential message about how to get along with other people as taught in much greater detail and length by the 39 books of the Hebrew, Old Covenant Scriptures, which are the foundational teachings of the divine narrative revealed to humanity.
Later, close to the end of his ministry, just before he was murdered by his enemies, Jesus presented a fuller version of the Bible's executive summary in response to critics who were trying to find something to pick on in what he was teaching. It's like today's students turning on a teacher. They simply wanted to put Jesus down and bully him in public in order to build themselves up. They thought they could increase their own status and power within the community by bullying Jesus. But Jesus' response shut them down because of its elegant simplicity, completeness, and accuracy in what is really important in living life in this world. Here's the account:
 But when the Pharisees heard that he had silenced the Sadducees with his reply, they met together to question him again. One of them, an expert in religious law, tried to trap him with this question: "Teacher, which is the most important commandment in the law of Moses?"

Jesus replied, "'You must love the Lord your God with all your heart, all your soul, and all your mind.' This is the first and greatest commandment. A second is equally important: 'Love your neighbor as yourself.'  The entire law and all the demands of the prophets are based on these two commandments," (Matthew 22:34-42 New Living Translation).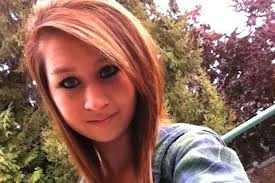 Obviously our society does not keep the first so why should our children bother to keep the second? This idea of loving God and loving others is amplified by teachings throughout the Scriptures. But the social elite and gatekeepers of our society don't want to hear about it. And anyone in the media who wants to present its messages is generally ostracized and pushed out of the inner circles of power. I suppose you could call it bullying.
The writer Allan Bloom in his 1987 book The Closing of the American Mind made this relevant point that applies equally to Canada's power elite and this present generation of school children and adolescents:
I do not believe that my generation, my cousins…all of whom are M.D.s or PH.D.s have any comparable learning [to that of his grand parents spiritually rich understand of the Bible]. When they [Allan Bloom's peers] talk about heaven and earth, the relations between men and women, parents and children, the human condition, I hear nothing but clichés, superficialities, the material of satire. I am not saying anything so trite as that life is fuller when people have myths to live by. I mean rather that a life based on the Book is closer to the truth, that it provides the materials for deeper research in and access to the real nature of things. Without the great revelations, epics, and philosophies as part of our natural vision, there is nothing to see out there, and eventually little left inside. The Bible is not the only means to furnish a mind, but without a book of similar gravity, read with the gravity of the potential believer, it will remain unfurnished.
Bullying will stop when we all truly come to believe that God is love and that we are all made in the image and likeness of God.
[Comment for those who are interested: the New Testament Greek word for "Law" is Nomos while the Old Testament Hebrew word for "Law" is Torah. Neither Nomos nor Torah refer only to explicit, codified laws, but to ALL of the normal rules and forms people take for granted in day to day activities. The Torah or Nomos is that complete way of life that one lives in covenant with God. The "Law" Jesus was talking about in Matthew 22 is merely the complete divine lifestyle that produces love, peace of mind, and liberty from the consequences of sinful human behaviour. And this "Law" is taught throughout the Bible by explicit statements, case examples, prophetic allegories, and even by poetry.]