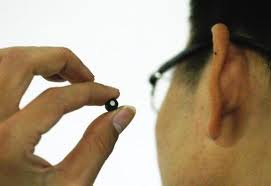 Cheating made the news this week. The fact that it still shocks us (at least somewhat) is an encouraging sign for our society because it indicates that we, the people, still understand that there is something called "right" and "wrong."
Here in British Columbia two young men recently made the top of the news with a complex, high-tech scheme to cheat a MCAT medical school entrance exam held at the University of Victoria. The cheators used a pinhole camera and a miniaturized radio transmitter/receiver to send the test questions to a remote location at which a couple of unsuspecting University of British Columbia med school students, who thought they were being recruited for a job as a med school tutor, would give the answers. The correct answers were then relayed back to the cheating MCAT test-taker.
Of course, the fact that many students cheat in university or high school is not news. These days most English instructors, habitually, conduct Google key word searches on student-submitted essays to weed out the laziest cheats.
While a cheat who is discovered in high school usually earns only a lecture and a zero grade on the cheated assignment, a university-level cheat can actually have his or her academic career terminated. However, cheating in an educational setting almost never results in criminal charges leading to jail time and/or a fine.
So it made the news when the Province of British Columbia filed criminal charges for committing a fraud over $5,000 against MCAT cheats Housman Rezazadeh-Azarfor and J. Miguel Ruben. After all, a compromised MCAT med school entrance exam can no longer be used. Creating a replacement test costs about $200,000 to $400,000. Obviously cheating is not a crime without a cost. Besides, the very idea of allowing unqualified MCAT cheats to eventually become licensed medical doctors to whom we might in the future turn to for help with some sort of disease or medical emergency still gives most of us the willies, including our police and crown prosecutors.
Yes, the fact that incidents of cheating still have the capacity to arouse public indignation means that there's still hope for us. And that's why I continue to write!
At the WorldTomorrow.Ca we seek to shine the light of bibilically-based ethics and morality on what goes on in our society. We seek to persuade or to reaffirm to our readers that in the long run, a happy, productive, and successful life can only be found by actively pursuing and living the truth with integrity.
So, just what is the truth? And what role should the truth play in our lives? Jesus of Nazareth said:
17Your word is the truth. So let this truth make them completely yours (John 17:17 Contemporary English Version).
Older Bible translations say that this truth "sanctifies" us or makes us "holy." These are words most 21st Century people don't understand. A person who is sanctified or made holy to God is one who is set apart or devoted to God's service. Believing and living God's truth are the essential requirements for anyone who desires a never-ending life that will be overflowing with happiness, joy, and peace of mind.
Isn't this what true success in life is all about? Stuff and status in the present world are meaningless in the big picture of the universe's reality. There is a great deal of irony in the fact that cheators think cheating and fraudulent behaviour will open to them the doors to life's real success. Consider this story told by Jesus about a cheat:
1-2Jesus said to his disciples, "There was once a powerful CEO who had a manager. He got reports that the manager had been taking advantage of his position by running up huge personal expenses. So he called him in and said, 'What's this I hear about you? You're fired. And I want a complete audit of your books.'
3-4″The manager said to himself, 'What am I going to do? I've lost my job as manager. I'm not strong enough for a laboring job, and I'm too proud to beg. . . . Ah, I've got a plan. Here's what I'll do . . . then when I'm turned out into the street, people will take me into their houses.'
5″Then he went at it. One after another, he called in the people who were in debt to his CEO's agricultural commodities company. He said to the first, 'How much do you owe my boss?'
6″He replied, 'A hundred truckloads of olive oil.'
"The manager said, 'Here, take your bill, sit down here—quick now— write fifty.'
7″To the next he said, 'And you, what do you owe?'
"He answered, 'A hundred train cars of wheat.'
"He said, 'Take your bill, write in eighty.'
8-9″Now here's a surprise: The CEO praised the cheat! And why? Because he knew how to look after himself. Streetwise people are smarter in this regard than law-abiding citizens. They are on constant alert, looking for angles, surviving by their wits. I want you to be smart in the same way—but for what is right—using every adversity to stimulate you to creative survival, to concentrate your attention on the bare essentials [on God's priorities], so you'll live, really live, and not complacently just get by on clever cheats."

10-13Jesus went on to make these comments:

If you're honest in small things,
you'll be honest in big things;
If you cheat in small things,
you'll be a cheat in big things.
If you're not honest in small jobs,
who will put you in charge of the store?
No worker can serve two bosses:
He'll either hate the first and love the second
Or adore the first and despise the second.
You can't serve both God and Selfish Materialism (Luke 16:1-13, mostly The Message translation, italicized portions by me).
Cheating, fraud, deception—sad to say—have become all too commonplace in our "progressive" society of the 21st Century. While our standards of ethical behaviour are truly and progressively degenerating, don't you get caught up in this slide to self-destruction. Remember, cheats only cheat themselves out of what is the enduring best in life.